Portland, Oregon, is famous for its vibrant culture, stunning natural surroundings, and robust commitment to sustainability. In line with this ethos, Portland area luxury homes are eco-friendly and make good use of their outdoor spaces to let the owner's personality shine. With these details in mind, some spectacular features are popping up in the Rose City's high-end homes.
Where Are Portland's Luxury Homes?
Portland Metro neighborhoods
offer a wide range of home styles and sizes, and almost every area boasts sections with luxury homes. From older estates in Dunthorpe and Laurelhurst to recently built upscale properties in Sherwood, Stafford Hamlet, West Linn, and Lake Oswego, PDX has a lot of luxury options available for homeowners.
You can be right in the city, with views of the river and skyline. Or you can find sprawling, luxury properties further out, with plenty of room to enjoy.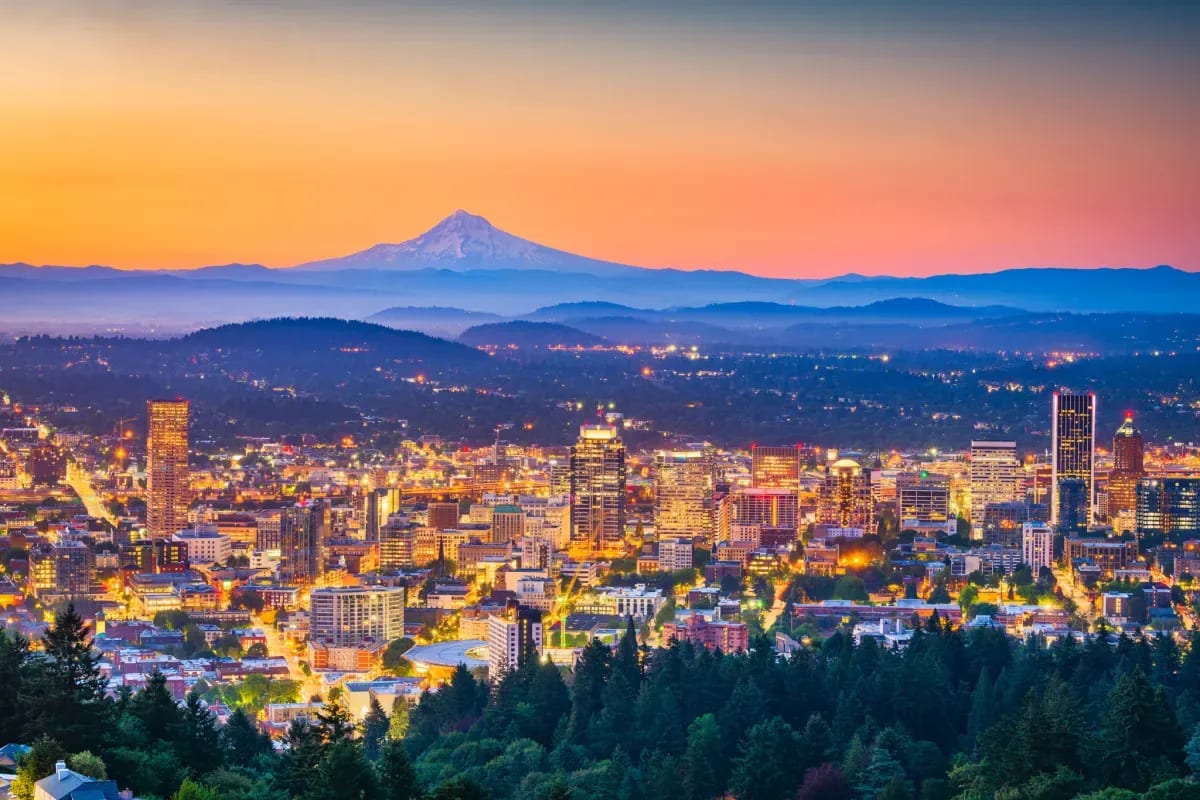 In addition to these existing high-end areas, the Metro area also boasts a signature luxury home show, the annual
Street of Dreams
. This fun event boasts brand-new construction by a handful of builders and designers.
Each summer, thousands of visitors tour these houses before the owners take possession. Attendees can see the latest trends in luxury home design to get ideas for their own properties. And if you're in the market for a high-end house, the Street of Dreams is an excellent place to go house hunting!
Favorite Features in Portland Area Luxury Homes
Whether you're looking to buy an upscale home or simply want a little inspiration, here are some of the top features that you can expect to find in Portland area luxury homes.
Views for Miles
Portland and its surrounding areas are really beautiful. With loads of green spaces and some impressive mountains practically in our backyard, we have a lot of views to enjoy. Understandably, the city's high-end homes take advantage of those views.
Whether it's wine country, Mt. Hood, or the city skyline, the view matters in upscale houses. Patios, decks, and large windows all help homeowners enjoy the scenery. And with Portland's famously consistent rain, those large windows that let in plenty of sunshine are must-haves.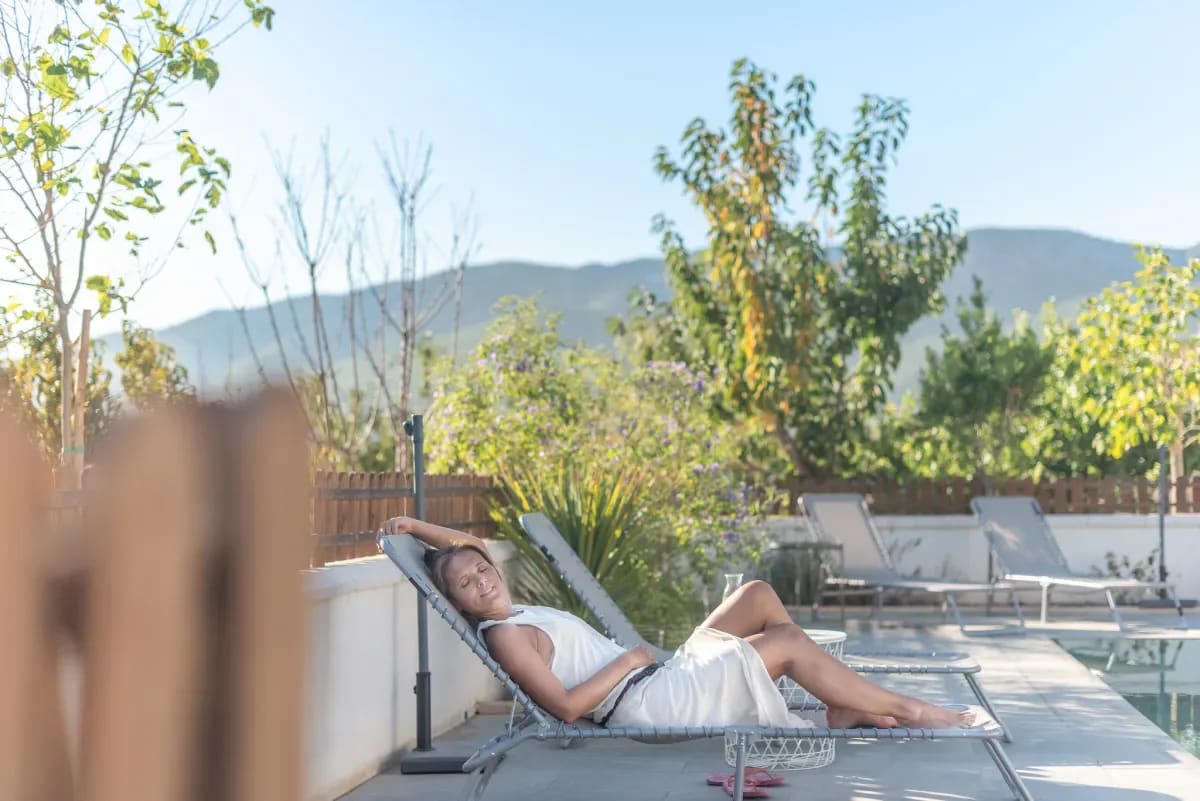 Multiple Ensuites
Homesharing and
multigenerational living
have grown tremendously since the pandemic arrived in 2020. As families moved toward this lifestyle, homes with more than one ensuite became very popular. This option provides plenty of room and privacy in shared houses. And as homeowners seek ways to age in place, having a primary or owner suite on the main floor is highly desirable in luxury homes.
Jack and Jill's bathrooms are another popular way to create an ensuite feel. These bathrooms are accessible from two different doors, generally from two different bedrooms.
And while we're on the subject of multiples, let's not leave out other rooms. Luxury homes frequently have two or more kitchens and laundry rooms, too!
Elevators
Yes, elevators. Portland area luxury homes are expansive and often multi-level. While we all want to get our steps in each day, sometimes we prefer an easier journey up or downstairs.
Residential elevators are popular choices in high-end houses, and they have the added benefit of making it easier to age in place. They also help builders work with the hilly terrain we have in Portland while maximizing the incredible views.
Sustainability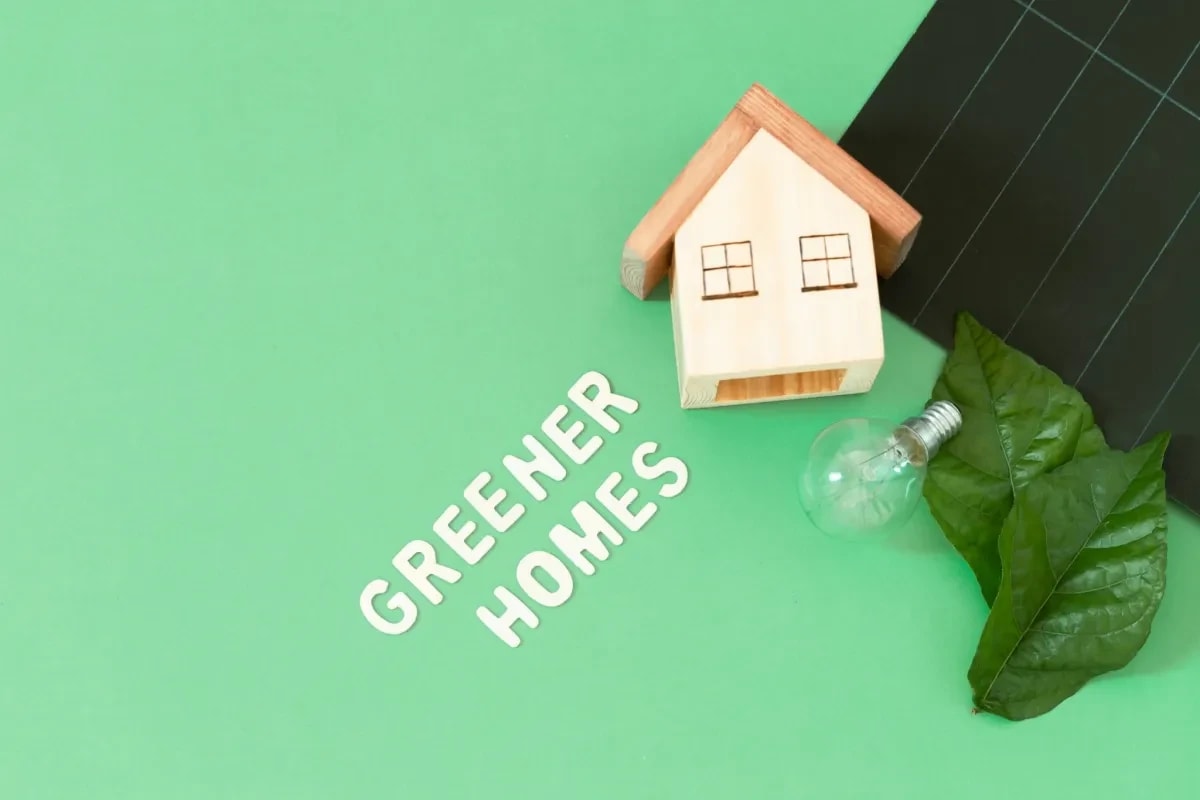 This love of all things Earth-friendly isn't only for the alternative lifestyle folks that help
keep Portland unique.
Luxury home builders know they must include sustainability in their designs to appeal to most Portland buyers.
Some of the top sustainable features in Portland Metro upscale homes include the following:
Solar Panels

Ethically-Sourced Materials

Rainwater Harvesting Systems

Living Roofs
Outdoor Living Areas
Portland is an outdoor lover's dream. With endless opportunities for hiking, biking, kayaking, skiing, and more, many residents are more comfortable outside than inside. So, it makes sense that extensive outdoor living spaces are non-negotiable in today's luxury homes. In fact, many upscale properties include multiple outdoor living areas.
At a minimum, you will find outside kitchens that allow you to take advantage of our fantastic summer and fall weather. Grills, refrigerators, sinks, and outdoor theaters are all part of these functional, welcoming spaces.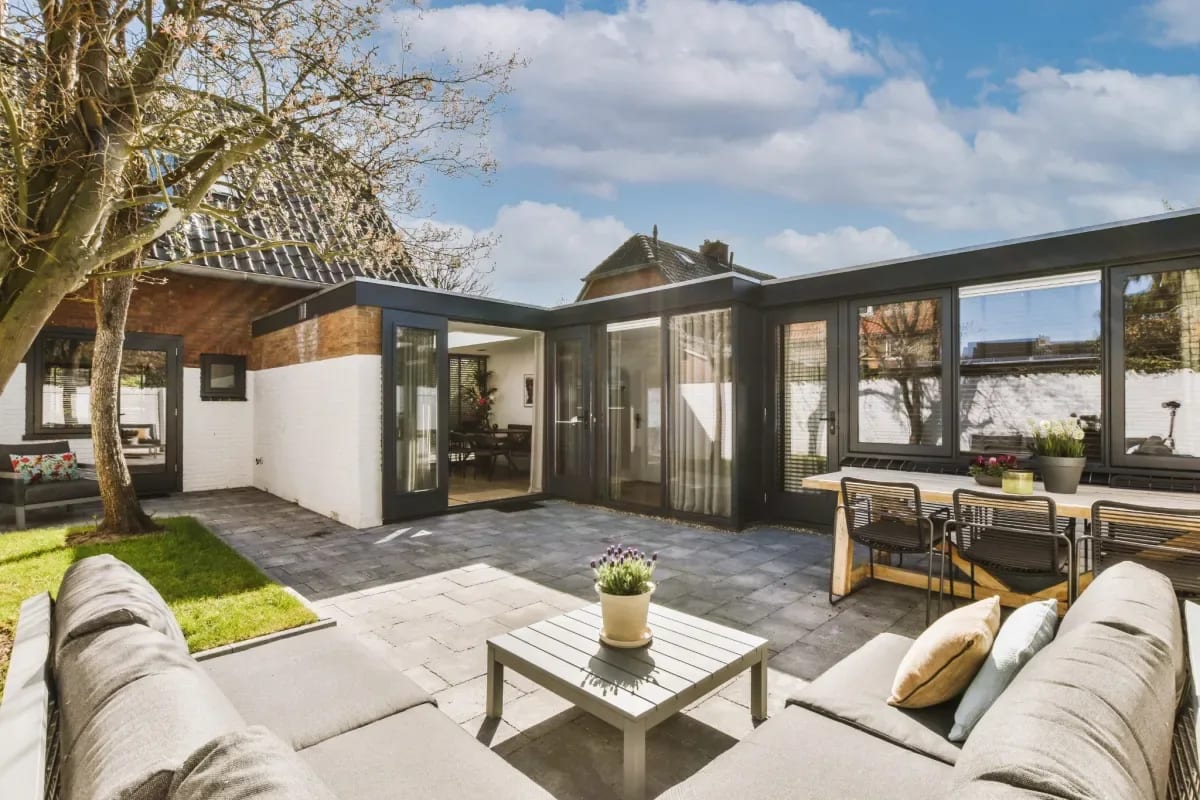 Most luxury homes take outdoor living up several notches by including any or all of the following amenities:
Sport Court

Pool and Hot Tub

Expansive Patio or Deck

Rooftop Deck

Greenhouse and Garden
Custom Features
Luxury homeowners often have luxury hobbies. When searching for your dream home or
planning a custom build
, consider the amenities that will help you enjoy your favorite pastimes.
Are you an oenophile or an avid entertainer? If so, a wine cellar may be high on your list of non-negotiables. Do you love restoring old cars in your spare time? A fully-functioning shop and plenty of garages will be in order. If movies are your passion, you would love having a fabulous home theater with a snack bar and soda fountain.
Many luxury homes also have separate guest quarters. Whether you need the space for aging parents, adult children, or occasional visitors, a detached dwelling is a highly-prized feature.
Spa Bathrooms
Creating a spa-like bathroom is very popular in homes of any size. But luxury homes take this trend all the way to 11. Oversized soaking tubs, marble floors, towel-warming drawers, and infrared saunas are the name of the game for luxury ensuite retreats.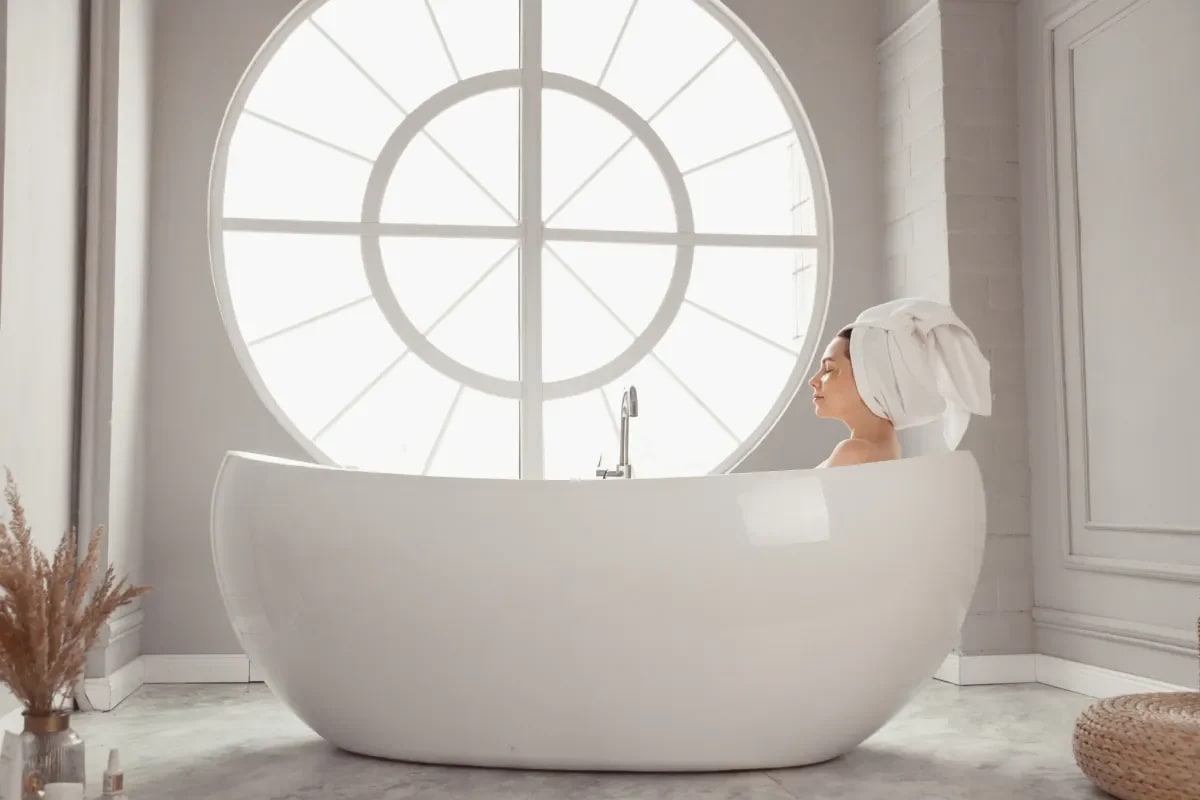 When you add floor-to-ceiling windows with a view, the bathroom may become your favorite room in the house. To complete the spa atmosphere, luxury homes often have expansive walk-in closets and dressing rooms near the bathrooms as well.
Dog Washing Stations
Portland folks love their pups. And nothing says luxury more than a dog washing station to pamper your pet. Many high-end homes now have a doggy spa right in the laundry room so you can wash your dog with ease and convenience
High-End Finishes and Appliances
Your local big-box home improvement store probably isn't going to cut it for luxury finishes. Builders and designers of multi-million dollar properties use specialty materials throughout these homes. Everything from the drawer pulls to the lighting must be well above standard construction materials and finishes.
Marble, Venetian plaster, and hardwoods are all go-to choices for high-end homes. And you'll likely see appliances from companies such as Miele, Viking, and Sub-Zero.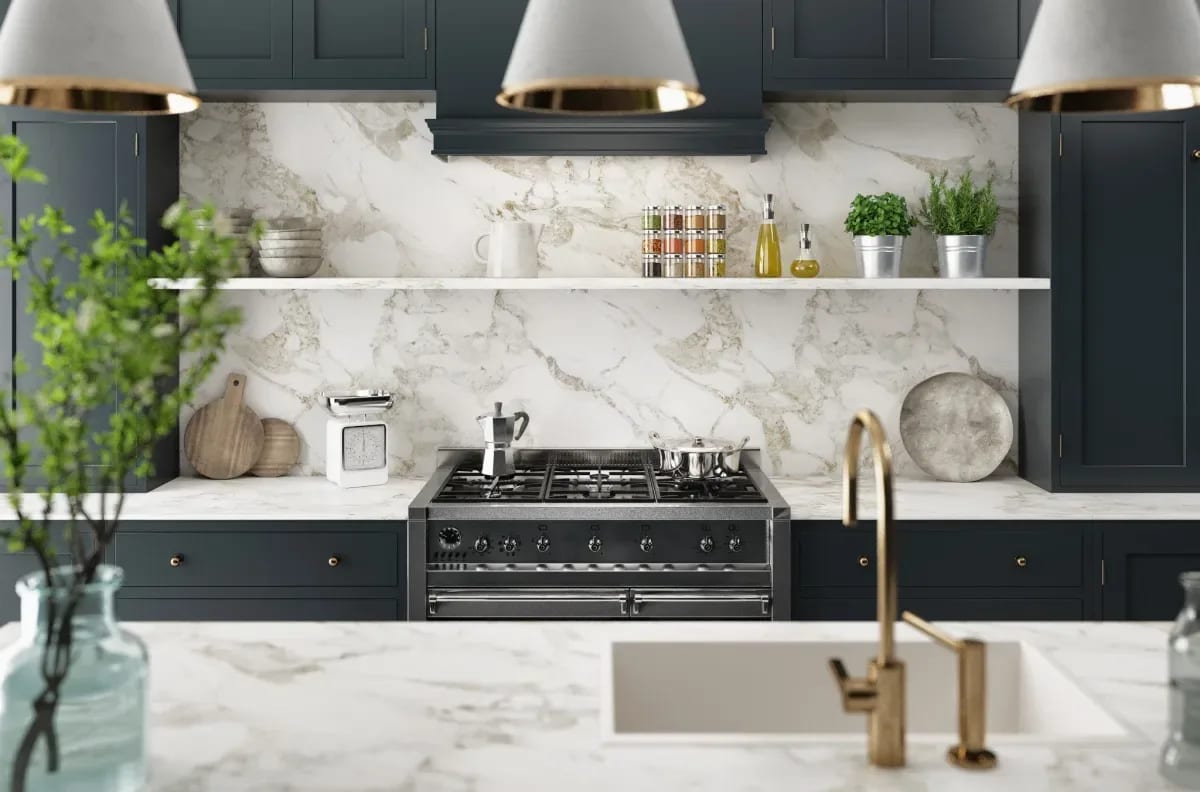 We Have Luxury Covered
Monaghan Real Estate Group
is ready to help you buy or sell your luxury home. High-end properties require unique marketing strategies for the seller and extreme diligence for the buyer. We have systems dialed in and ready to go to serve you in this significant real estate undertaking.