Portland, OR, has been an official city since 1851. It boasts stately old homes in long-established neighborhoods throughout town. However, it also has a relatively new section. South Portland, the narrow strip of land between the Willamette River and I-5, is barely 20 years old. So in a sense, we are all getting to know South Portland. It's the new kid in town!
At Julia Monaghan Real Estate, we love Portland with all our hearts. If you're ready to buy or sell anywhere around town, we are here to help. We know the neighborhoods from West Linn to Mt. Tabor and are prepared to work strategically for you and your real estate goals. Let's connect today.
Old and New Blend Together
For most of its existence, the area that became South Portland was an underdeveloped part of the city. Most Portland residents only knew it as the place where the Cirque Du Soleil tent would show up every few years when the show came to town.
That all started to change in the 1990s. Real estate investments, effective public works projects, and a renewed sense of optimism combined to bring forth Portland's newest great place to call home.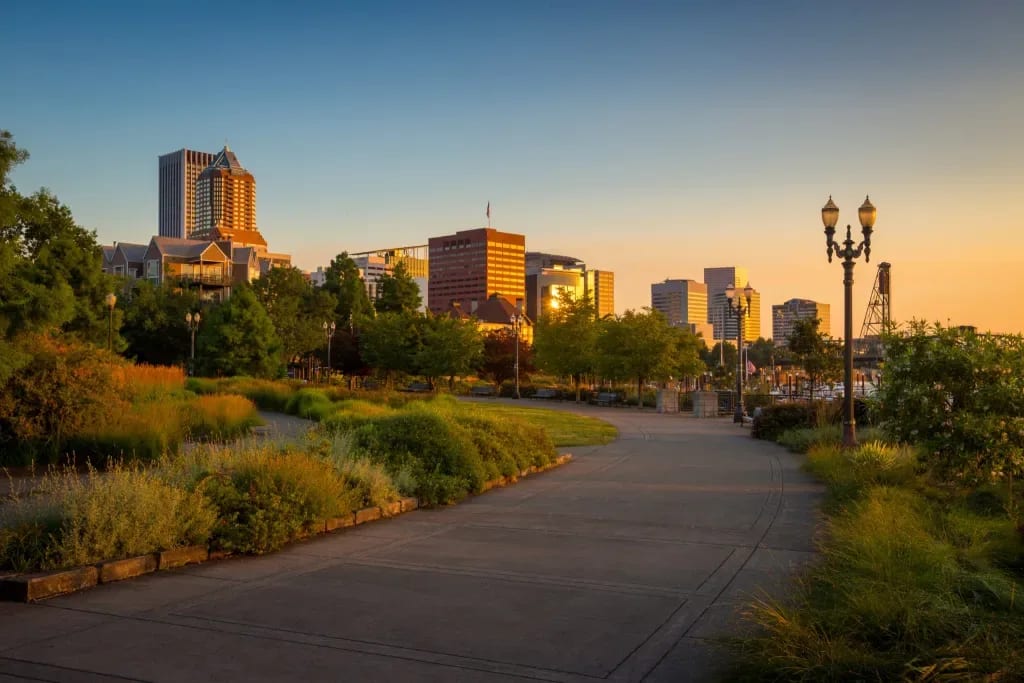 South Portland accomplishes a lot with the little space that it has. And the major neighborhoods of this section include some of the oldest and newest areas in the entire city. Although it can feel set apart from the other five "quadrants," South PDX is wholeheartedly Portland.
South Waterfront
The newer part of South Portland is most often called the South Waterfront. For some people, this neighborhood nestled up against the Willamette River is South Portland. This modern section of town has high-rise condos, a super tram, and the largest car-free bridge in the country.
And to top it all off, the South Waterfront neighborhood also has access to the beautiful Willamette River. You can stroll or bike along the river all the way downtown. Or hop into your kayak or on your paddleboard to get some time on the water.
The South Waterfront also sits at the foot of Oregon's premier medical facility, Oregon Health & Science University. This teaching hospital offers state-of-the-art medical care and houses nursing, dentistry, pharmacy, and medical schools.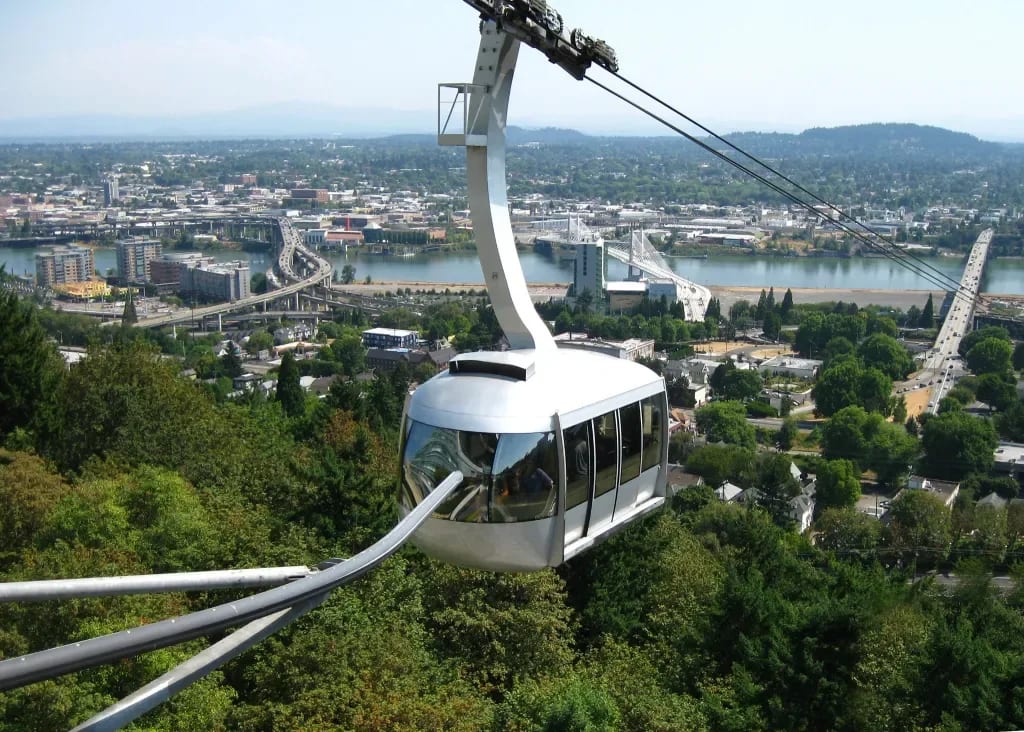 About 20,000 people go to OHSU every day, but the two-lane roads going up and down Marquam Hill aren't adequate for that much traffic. To protect Marquam Hill and keep the hospital accessible, the city decided to build the Portland Aerial Tram.
Now, the commute to OHSU is one of the coolest in the entire country. You can bypass the hassle of driving and parking on the campus by traveling to the campus from the South Waterfront via tram.
This modern marvel sweeps you along for more than 3000 feet at over 20 miles per hour. Reaching heights of 500 feet, you will enjoy an impressive view during this fun four-minute ride.
The South Waterfront seems to have all the newest, coolest stuff. Being the new kid on the block definitely has some perks. Not only does it have the aerial tram, but it also has the Tilikum Crossing: Bridge of the People. This span is the only car-free way to cross the Willamette River, and it offers easy access to eastside attractions like OMSI and the Eastside Esplanade.
Tilikum Crossing also has a unique artistic light installation. Sensors track the river's temperature, depth, and speed, and this data triggers changes in the bridge's lighting.
John's Landing and Lair Hill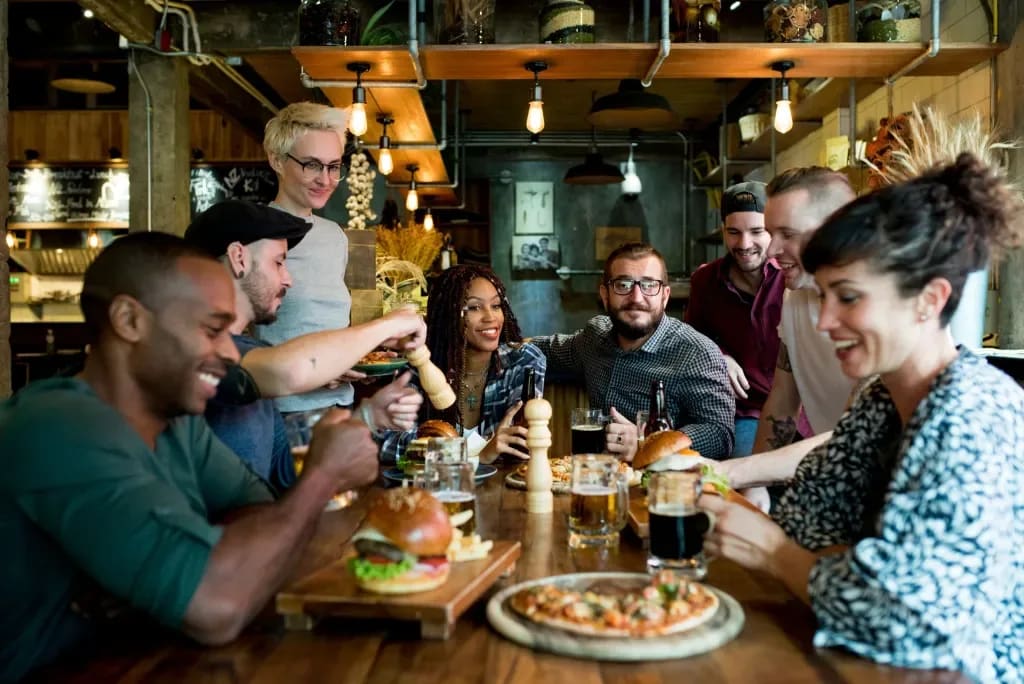 Just south of the South Waterfront neighborhood, you will find the much older, quirkier areas of John's Landing and Lair Hill. Both used to be part of Southwest Portland but now belong to South Portland. This switch probably suits these old-school Portland neighborhoods just fine since trying new things is what being quirky is all about!
Running along the Willamette River, John's Landing is a roughly three-square-mile neighborhood that goes by many names. People also refer to this section as Corbett, Fulton, or the Macadam District. It started as an industrial area and then transformed into a residential enclave that manages to have both an urban and a small-town feel.
Home to great dining, shopping, and cultural offerings, John's Landing is one of Portland's best-kept secrets. The Buffalo Gap Saloon & Eatery is a long-time favorite with locals and visitors. For a different sort of meal, you can head to Cafe Du Berry for some modern French cuisine.
Only minutes from downtown, residents of John's Landing also benefit from being at the west end of the Sellwood Bridge. This location gives them quick access to all that Southeast Portland has to offer.
West of John's Landing, up in the hills, is another hidden gem of a neighborhood, Lair Hill. Known for its stunning Victorian architecture, this beautiful spot is a great place to wander on foot to look at the beautiful homes. You'll get a workout on this walk!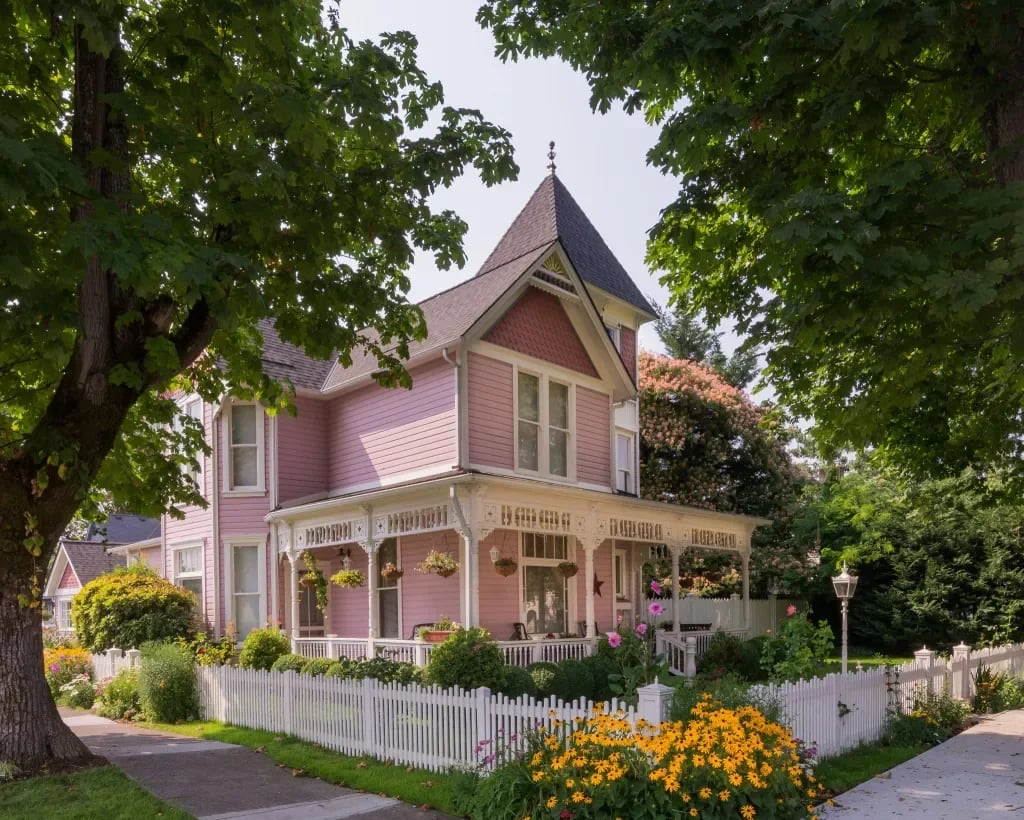 Lair Hill residents also helped establish the Portland ethos of preserving and celebrating old neighborhoods. In the 1970s, they fought plans to demolish their community and eventually won. They created an association that helped kickstart hyper-local activism in Portland. Their work means that we still have this beautiful part of town to enjoy today.
South Portland Is Unique
South Portland holds significant promise. It is an area that looks toward the future while keeping a deep appreciation for the past. There are plans for exciting things such as an arts amphitheater and maybe even a Major League Baseball stadium.
It's a tremendous place to call home and has so much to offer residents and visitors alike. The 26-acre Willamette Park calls people to enjoy its biking trails, tennis courts, river access, and birdwatching. There truly is something for everyone in the small-but-mighty section of Portland.
Is South Portland Your Style?
Are you ready to find a home in South Portland? Or maybe it's time to sell! Either way, the team at Julia Monaghan Real Estate is here to help. Whether you prefer a brand new condo or an old Queen Anne home, we are on your side to ensure a smooth process no matter where you are in the Portland Metro area. Reach out today to get started.