Your home is one of your largest investments, and it likely also holds immeasurable sentimental value. Keeping a house in tip-top shape requires vigilance and ongoing work, but it pays off by protecting your equity. Tackling these critical spring and summer home maintenance projects will keep you on track.
Are you getting ready to buy or sell in the Portland Metro area? Our team at Julia Monaghan Real Estate is here to help you through the process. And as an avid DIY home maintenance fan, I can share all kinds of tips, tricks, and mistakes I may or may not have made!
Reach out
today to get started on your home sale or purchase.
Don't Ignore Spring and Summer Home Maintenance
There is an important rule when it comes to taking care of your home. Performing maintenance is always less expensive than repairing damages. Houses fall squarely under the saying that an ounce of prevention is worth a pound of cure.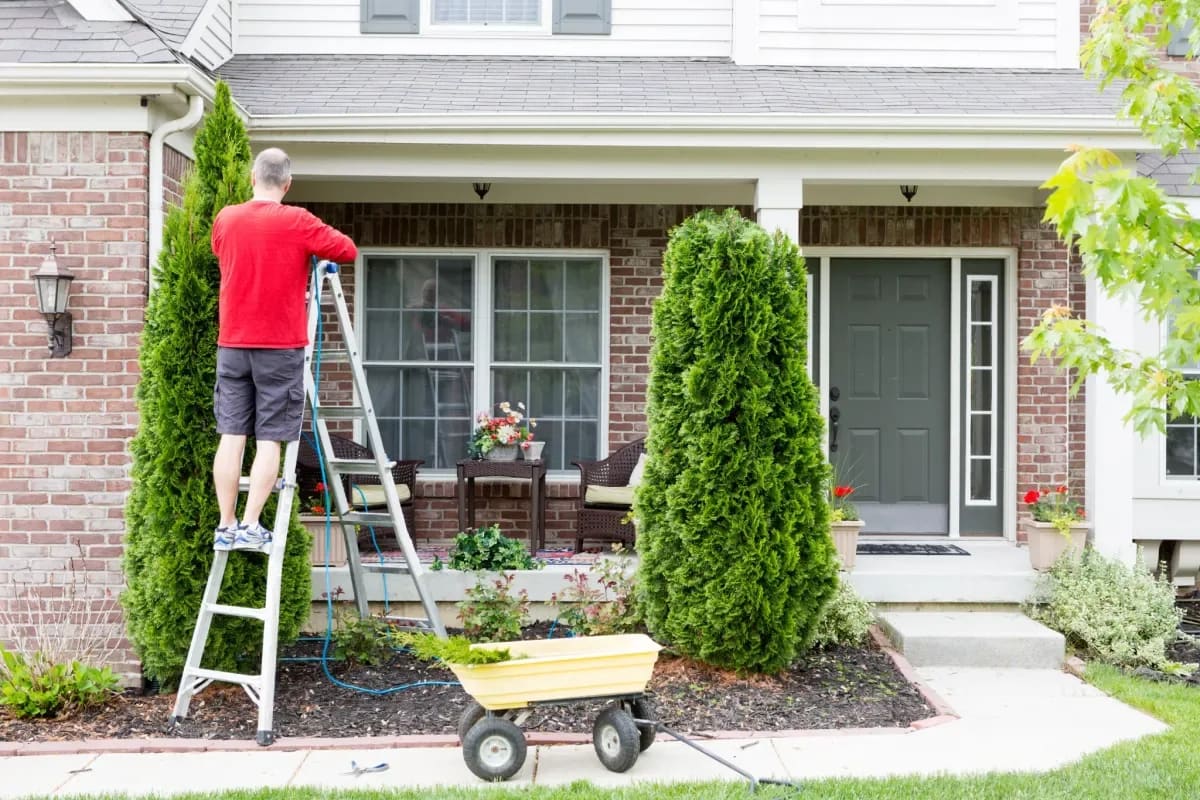 This saying is especially true for your home's foundational systems, such as the roof, electrical, and plumbing. It's much less costly to clean a roof and replace some loose shingles than it is to replace the entire structure.
Taking care of a house can feel a little overwhelming and never-ending. But it's much to stay on top of home maintenance if you stick to a schedule of tasks for each season. And as you take care of any maintenance, remember to keep track of the work in your records.
Let's dive into nine spring and summer home maintenance jobs you shouldn't ignore.
1. Check Your Roof
Oregon winters can be really hard on your roof. Spring is an excellent time to take a good look at this crucial part of your home. If it's safe to do so, grab a ladder to examine the roof.
Check for any loose, missing, curled, or damaged shingles to replace. If you have moss or algae growing on your roof, apply an appropriate product to clear it. Be sure to head into the attic to look for signs of leaks or water damage. Damp spots or standing water deserve prompt attention.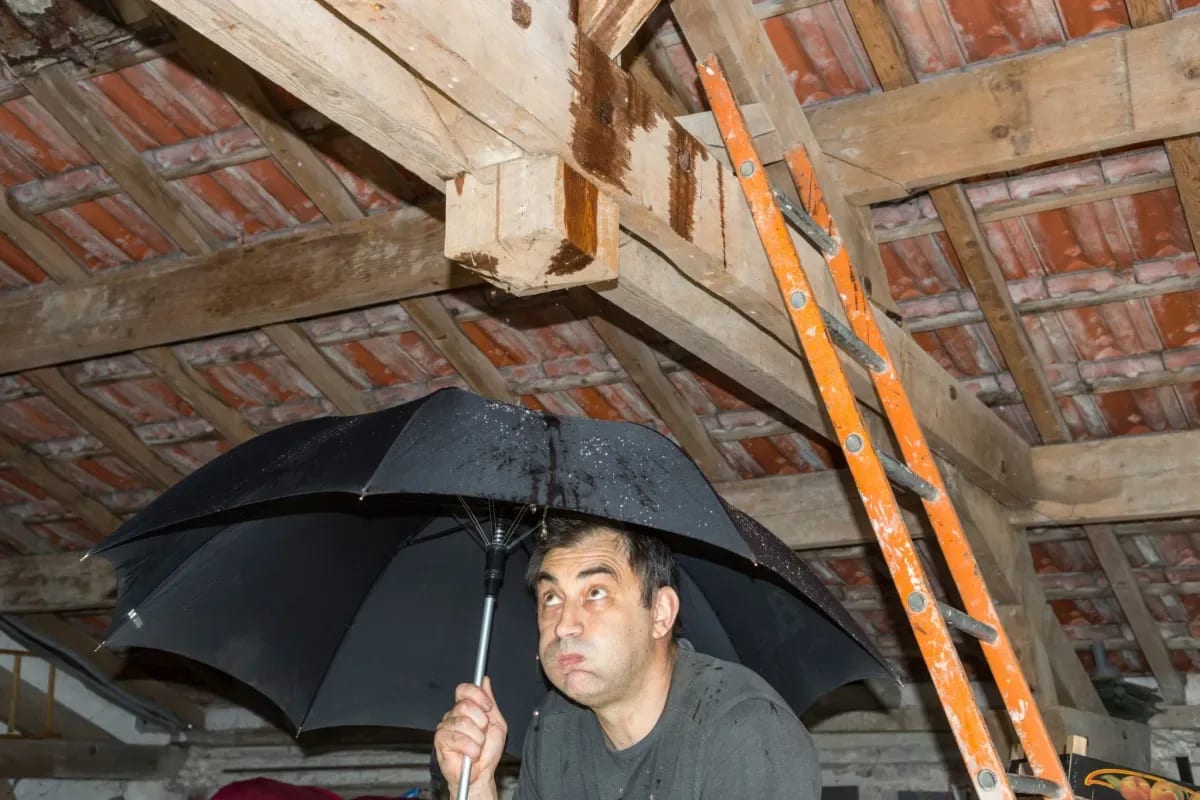 And as with any home project, only do what you feel safe doing. For roofs, in particular, hiring an expert to handle the maintenance and repairs is generally the safest choice.
2. Clean the Gutters
This task should happen a couple of times each year. So even if you cleaned your gutters last fall, pine needles, leaves, and other debris probably built up over the winter season. A sunny spring or early summer day is an excellent time to get up there and clear out the gunk.
Scoop out any blockages to ensure water can flow smoothly. While you're up there, keep an eye out for any loose or cracked sections so that you can address the necessary repairs.
3. Check the Seals Around Your Windows
Moving down from the roof and gutters, take a look at your windows. Is the caulk or weather stripping in good shape? Are there gaps or cracks in the caulk between the windows and siding? If so, be sure to apply fresh caulk to provide a better seal.
4. Repair Window Screens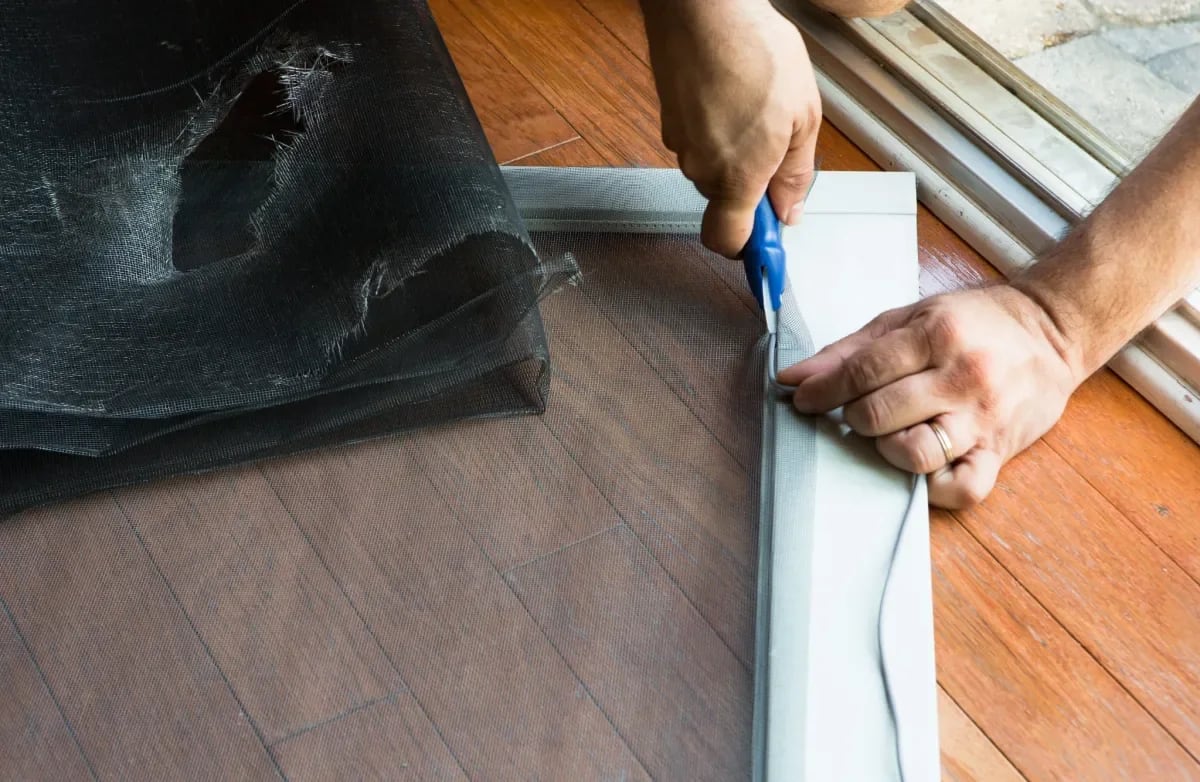 Window screens seem to get really beat up by life. Tears and holes can appear suddenly, and you may have no idea what happened. Fortunately, there are some simple methods to repair those minor damages.
A quick trip to the hardware store is all you need for minor tears since a self-adhesive patch can often solve the problem. If you have any large tears, you may need to
replace the screen
.
5. Get a Heat Pump or Air Conditioner Inspection
Moderate spring temperatures in the Pacific Northwest provide a chance to give your heating and cooling system a break. This lull in extreme temperatures makes spring and early summer the perfect time for an HVAC tune-up.
Home air conditioners should be inspected and serviced
once a year. While some people prefer to make this job part of
their winter list
, it fits in well with your spring projects. HVAC companies tend to be over-scheduled as we get closer to cold weather, so getting your service and inspection earlier in the year may be simpler. Getting an early start will help ensure that you aren't overheating this summer.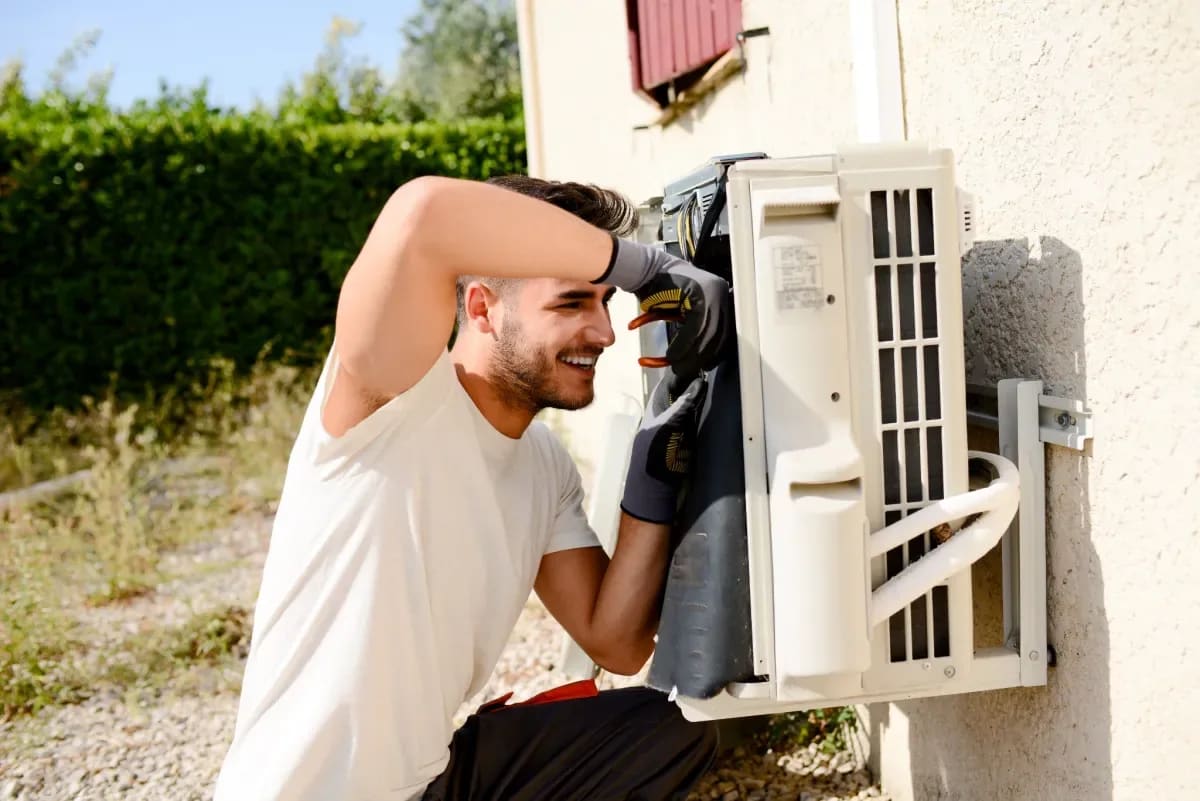 6. Examine Your Siding for Damage
Now that it's nice outside, take a walk around your home. Carefully look at the siding to check for cracks, flaking paint, or other damage. Fixing those small problems now will help you avoid more significant and costly problems later.
7. Power Wash Your Drive and Walkways
Your driveway is usually something that gets no attention until it needs major repairs. Pressure washing your driveway and sidewalks does a lot for boosting your curb appeal, but its importance goes even further. A good scrubbing can remove spills and debris that can cause the concrete to break down sooner than it should.
Spring and summer are the perfect time to give some love to all the hardscapes around your house. You can remove weeds from the cracks and then fill gaps with concrete filler or exterior-grade caulk to help protect the structural integrity. If any portion of your sidewalk has sunk lower than the surrounding sections, consult a professional. When the repairs and cleaning are complete, add a coat of concrete sealer to extend the life of your driveway and walkways.
8. Inspect Exterior Faucets and Hoses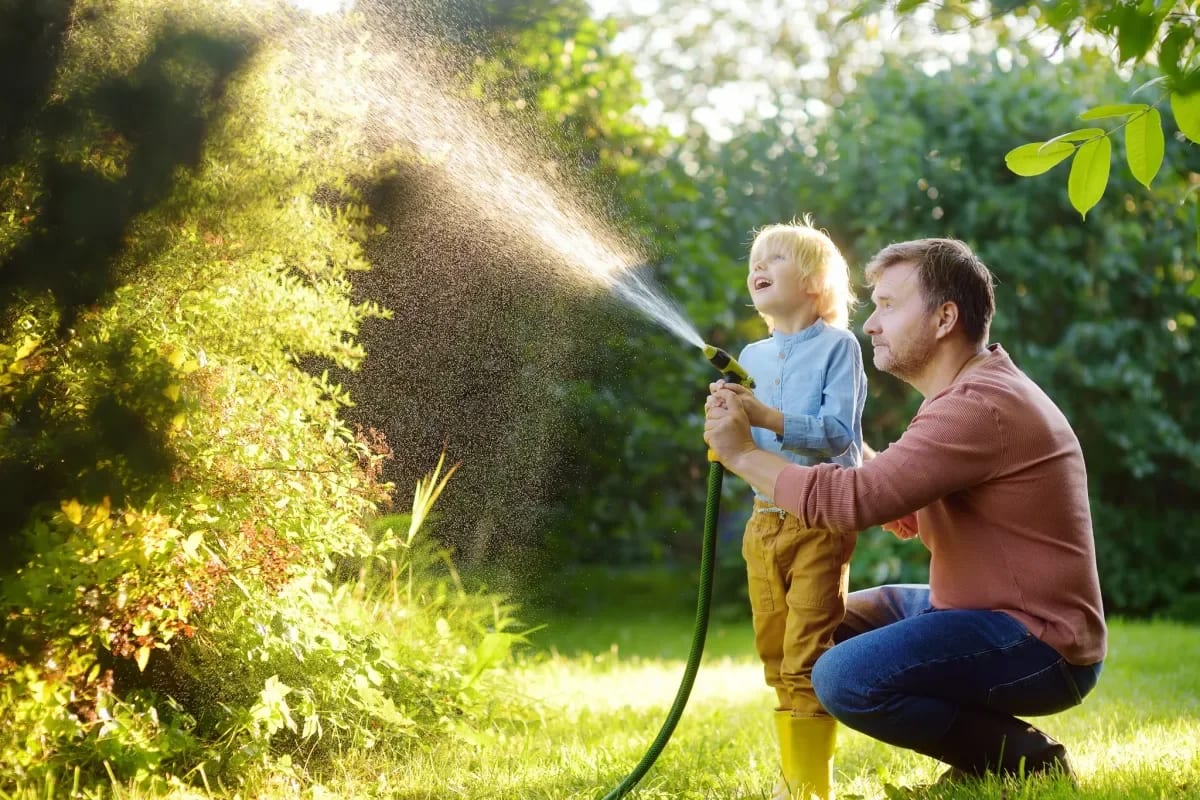 The faucets for your outdoor hoses have to withstand a lot from the environment. If you live in a place with extreme temperatures, faucets take a lot of wear and tear. In particular, a frozen pipe can lead to water damage to your walls, foundation, and hardscapes.
Turn the faucets on and make sure water flows freely, and place your thumb over the tap to check the water pressure. Low pressure can be a sign of a broken pipe. If anything seems suspicious, call your favorite plumber to take a closer look. This is also a good time to attach your hoses and check for holes or leaks.
9. Add New Plants
Spring is the best time to introduce new trees or flowers to your landscape. But depending on your climate, you may be able to add color all summer. If you've been picturing a flowering tree in your front yard, now is the time to get your hands dirty.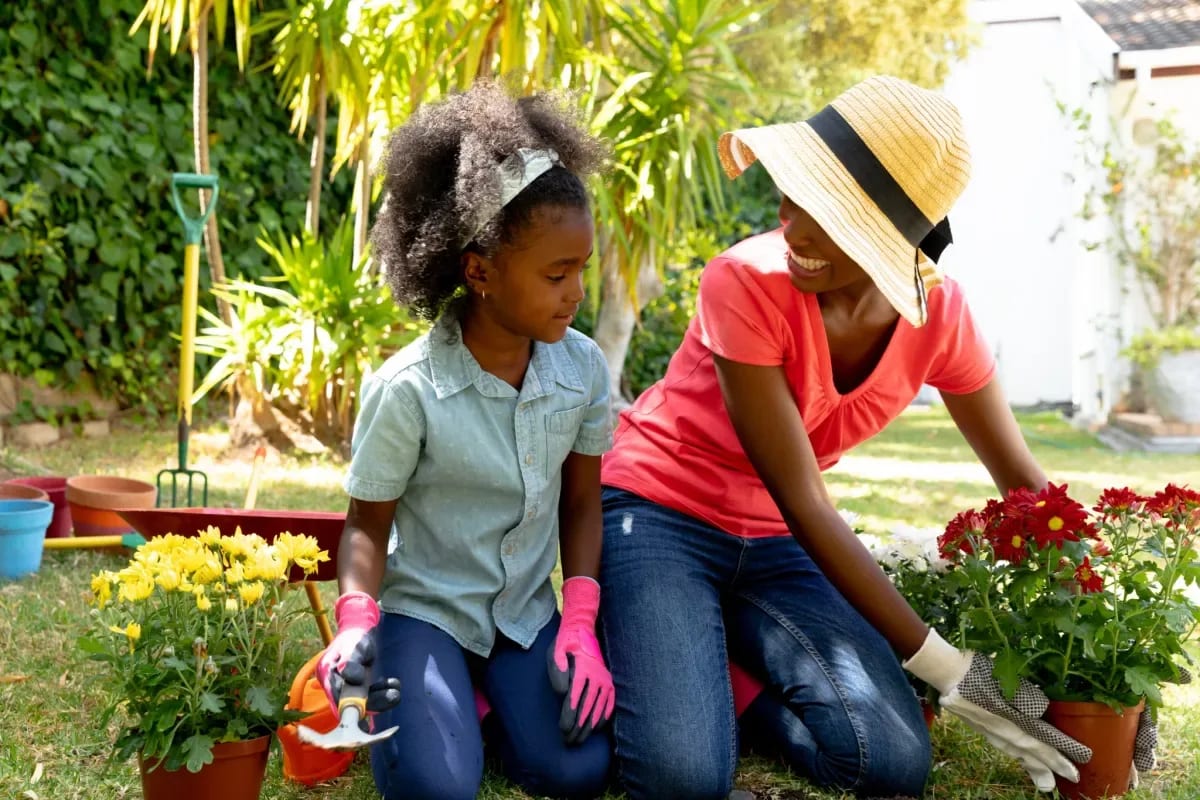 These warmer seasons are a great time to take stock of your current landscape. If you have any plants that aren't thriving, consider transplanting them to a better location or offering them to someone else for their yard.
Plant swaps
are popular spring and summer happening!
Enjoy the New Season
Spring and summer are full of new beginnings and growth. At
Julia Monaghan Real Estate
, we're here to help you find the perfect home for your own fresh start. Whether you're buying, selling, or just thinking about making a change, we will be your pressure-free guide.
Reach out today
to see what's available and learn more about working with us. We love Portland and the surrounding areas and are here for you with all the
ins and outs of each neighborhood
.